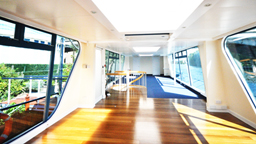 One of our more unique projects saw Goldstar Maintenance contracted to return a converted boat, that in recent years was employed as the head office of a London IT company, back to its former glory. Although logistically challenging due to the vessels location on the Thames, the project saw the team renovate The Endeavour II from top to bottom.

This proved an immensly satiisfying project professionally for us and saw the team enjoying being in the sunshine on the river for the 2 month project duration during the summer months... perhaps a little too much.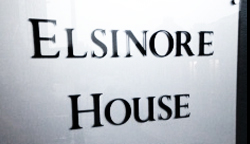 Elsinore House is a mix of offices and three established retail outlets (Pizza Hut, a florist and convenience store) that we have been involved in for a number of years now, as we undertake all of their Facility Management requirements on pre-planned maintenance & reactive maintenance levels.

We provide cleaning services for common areas including the supply of cleaning/sanitary products. Water treatment, electrical inspections, roof cleans, window cleaning, boiler servicing and certification, lighting maintenance and fire system & extinguisher servicing, landscaping, reactive calls out.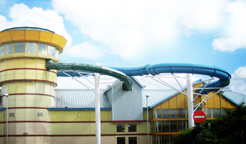 A recent acquistion for us was being awarded the Jarman Park landscaping contract, which sees Goldstar Maintenance managing all external ground areas of the Hertfordshireretail park.

We take great pride in the external upkeep of this well established retail park in Hemel Hempstead that houses some of biggest brands for Tesco, McDonalds, Pizza Hut, Burger King, Empire Cinema and the Aqua Splash Water Park.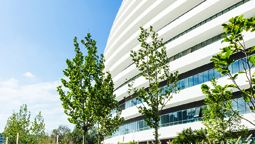 In addition to the more adhoc aforementioned projects and contracts a large percentage of our work is made up of pre-planned maintenance & reactive maintenance for Managing agents in London and their portfolios of offices they manage all over the country.

Due to our tailored services and flexibility, we pride ourselves on delivering or exceeding their requirements and expectations, always on time and on budget.